Skip to Content
Commercial Mold Remediation
Commercial Mold Remediation Services in Raleigh, NC
ARCO Restoration Offers Commercial Mold Remediation Services
When your business is overcome with mold, rely on the professionals at ARCO Restoration for commercial mold remediation services in Raleigh, NC. Mold damage is more than just an unsightly inconvenience. It can be detrimental to your health or the health of your employees and customers. Protect those around you by soliciting our services in Raleigh, NC as well as the rest of Wake County, Johnston County, and Orange County. In addition to being a health concern, mold growth can compromise the structural integrity of your building. But our team is standing by 24/7 to assist with any mold problems you may experience. We have been serving customers in the area since 1995, offering a comprehensive list of services to ensure their properties are protected. Call us today to learn more about how we can quickly and efficiently address your company's mold problem.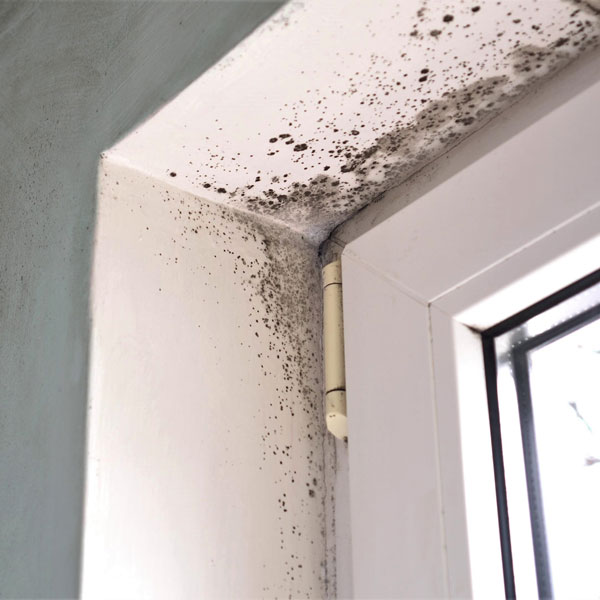 Understanding Mold Growth Patterns
Mold may not always be immediately apparent. It tends to gradually grow in your building in areas where moisture is present. This moisture does not have to be standing water or wet carpets. It may be the result of a leak in your roof or pipes. Mold can also develop in your bathroom or kitchen due to steam. It is essential to identify and control all of your moisture problems continually to avoid mold and bacteria in your commercial property. In addition, pay close attention to common areas where it may grow, such as:
Windows
On or around your HVAC units
Bathrooms
Kitchens
Walls
Doors and entryways
Ductwork
Carpets
At the first sign of mold growth, reach out to the experts at ARCO Restoration. Mold can quickly spread throughout your building, so quick action is crucial to cost-effective remediation.
ARCO Restoration's Mold Remediation Process
Mold growth in humid environments like ours in Raleigh, NC is nearly inevitable. But our trained professionals can quickly identify and contain the issue at your Triangle-area business. Our commercial mold remediation services promise to remove all mold and safeguard your property against future infestations. The process includes:
Identification and Removal
By the time you notice mold in your building, chances are the issue is more widespread than you realize. That is why it is important to call the professionals with years of experience to further inspect the situation. We will canvass your property for any areas where mold can thrive to identify the extent of your issue. Following a complete evaluation, we will devise a decontamination plan that involves containing the affected areas and taking measures to avoid cross-contamination. We can then remove all mold and mold-contaminated surfaces as well as affected furniture and personal belongings. If necessary, we will store these items off-site so that we may completely clean and decontaminate them separately.
Humidity Control
After removing the mold, we must then remove its source. Because mold typically grows in dark areas with an abundance of moisture, our technicians will focus on such spaces and determine moisture levels that would discourage its growth. To ensure these levels are met in your commercial building, we will use air movers and dehumidifiers to reach a target equilibrium moisture content (EMC).
Cleanup
Once your facility is dry and moisture levels have been addressed, our commercial mold remediation experts will use a high-efficiency particulate air (HEPA) vacuum on all of your surfaces, removing even the tiniest of particulates. We may also perform a thorough cleaning of your air duct systems if they were affected by mold growth. Our team uses sanitizers, anti-microbial products, and disinfectants to ensure the removal of any residual mold, after which we vacuum once more to complete the cleanup effort.
Restoration
Following complete mold removal, preventative measures, and thorough cleaning, we will restore your business to its original conditions. The restoration process includes putting back flooring and painting walls or ceilings when necessary. Additionally, we will reinstall your furniture so that you can resume normal operations.
Contact ARCO Restoration for Mold Remediation Services
Do not let mold overtake your commercial property and jeopardize the health of your employees or customers. ARCO Restoration provides thorough commercial mold remediation services for businesses in and around Raleigh, NC. Our team will expertly remove mold, take measures to prevent its return, clean your facility, and restore it to its original state so that you can get back to work safely. Do not delay action if you notice mold growing on your property. It spreads quickly, so immediate attention is necessary to prevent further damage. Contact us today to learn more about our affordable solutions and schedule a visit from our trained professionals.
Your Solution for the Unexpected