Skip to Content
Contents Cleaning Storage
Contents Cleaning & Storage in Raleigh, NC
We Can Clean Virtually Any Disaster-Damaged Items
Flooding, fires, and storm damage all damage your property. They tear off pieces of your roof or flood your basement or living room. But they also impact your valuables. ARCO Restoration provides comprehensive restoration services to remedy the damage. Not only can we undo fire and water damage, but we also deliver exceptional contents cleaning and storage services to Raleigh, NC property owners. During contents cleaning, we attempt to salvage as much as we can and prevent further damage. Throughout the process, we treat you with respect and dignity, efficiently cataloging and cleaning your belongings before storing them until you're ready to pick them up.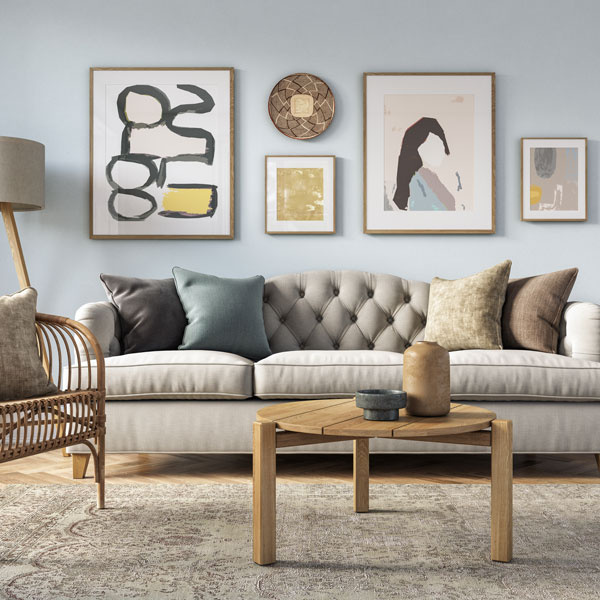 Our Versatile and Efficient Contents Cleaning Services
Contents cleaning isn't a one-size-fits-all process. Each item we clean gets individualized attention from our team members because materials react differently to cleaning methods and solvents. We approach each piece with care to ensure we clean your items effectively and without damaging them. While we have access to industrial-strength cleaning technology, these machines aren't always appropriate. For example, would you want us to use harsh chemicals or equipment on an Armani suit or your linens? Of course not. That's why our team members are skilled at handwashing and cleaning as they are at equipment-aided cleaning. Our versatility guarantees results. At ARCO Restoration, we can clean a vast array of objects, including the following:
Picture frames and fixtures
China and dinnerware
Linens
Furniture, rugs, and blinds
What to Expect During Contents Cleaning and Storage
Contents cleaning and storage is a complex, multi-step process, but we've perfected our techniques over the years. At ARCO Restoration, we follow a carefully-regimented series of steps that enable us to save as many of your belongings as we can in an efficient manner. We know how important organization and communication are in the aftermath of a disaster. Our methods ensure satisfaction for homeowners reeling from fires, floods, and storm damage. Here's what you can expect from our team on a contents cleaning and storage project:
Cataloging and Inventory
Before we can remove damaged items and clean them, we have to take stock of the damage itself. We're thorough when we assess your possessions. We take photographs, create detailed lists, and pack all items in individually-marked and barcoded boxes. Only then do we remove them. These organization steps are crucial to ensuring we don't lose your belongings and adequately clean each one.
Efficient Cleaning
Because we've cataloged and boxed your belongings so carefully, our team members can remove them from the boxes and clean them without causing chaos. We go through each item one by one, assessing whether they're salvageable and determining which cleaning method will work best. For example, we'll decide whether to hand or machine wash some items. We might use ultrasonic machines or deodorizers on hard contents, but be more careful with fragile, soft materials. Once we clean everything, we use professional-grade deodorizing tools – which can effortlessly remove ultra-small smoke particles.
Convenient Storage
Contents cleaning is only part of the equation. Chances are, you're also dealing with damage to your house itself that requires extensive restoration services. In these cases, homeowners aren't ready to claim their cleaned and deodorized belongings. We'll store them for as long as you need, at no extra charge. Better yet, we won't bug or hassle you. When you're ready, all you have to do is give us a call. Our team then springs into action, placing all boxes on our trucks. Our cataloging process allows us to simplify the move-in process as well!
Non-Disaster Contents Cleaning and Storage Services
While many of our customers approach us for contents cleaning following catastrophic disaster damage, we can clean objects in any situation. For instance, many basements contain numerous unused and water-damaged objects. If you've allowed bicycles, furniture, and other possessions to collect dust and mold, give us a call before you visit the junkyard. Our cleaning services could restore your items and allow you to use them for the first time in years. As with post-disaster contents cleaning, we take inventory of your items and carefully clean each one. And we can store them for as long as you need.
Get in Touch With Us for Restoration Services
We understand the stress associated with property damage. Your home is where memories are created, where your family grows up, and where you share important moments. Our emergency services can remove mold, undo significant water damage, as well as remove fire and soot damage. And we can combine these services with our patented contents cleaning and storage services. ARCO Restoration is here to help you, so don't hesitate to contact us today to start fresh and restore your belongings and property to normal.
Your Solution for the Unexpected