Skip to Content
Commercial Weather Systems in Raleigh, NC
Commercial Weatherproofing Services in Raleigh, NC
ARCO Restoration Protects Businesses From Weather Systems
To protect businesses in Raleigh, NC from devastating weather systems, ARCO Restoration offers commercial weatherproofing services. We have been serving customers in Raleigh, NC as well as throughout the rest of Wake County, Orange County, and Johnston County since 1995. We know the area well and are equipped to help in your times of need. Over the years, we have experienced powerful hurricanes, destructive tornadoes, and occasional winter storms that can bring the entire area to a screeching halt. As a result, we know how best to protect your building or property from Mother Nature. Our professionals use high-quality materials and careful attention to detail to ensure your business is safe. Call us today to learn more about how we can help you.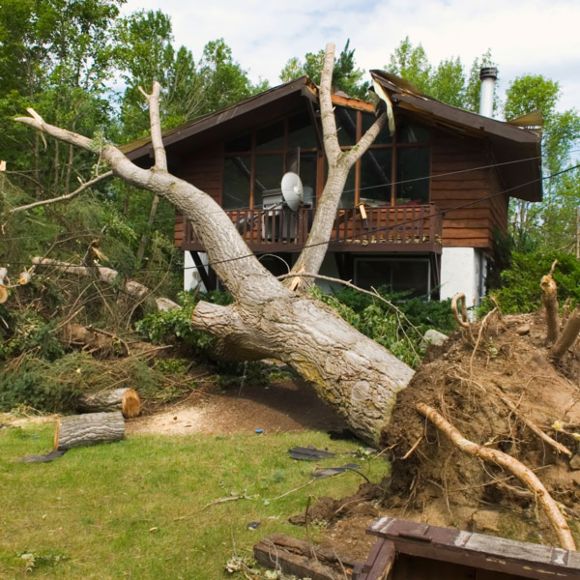 We Have Decades' Worth of Experience in Raleigh
ARCO Restoration has been serving the Triangle for a quarter-century, so we are aware of the various weather concerns in the area throughout the year. Spring thunderstorms can include damaging hail or create tornadoes that rip through homes and businesses; the threat of mighty hurricanes can keep us on edge throughout the fall, and snow or ice storms are always a danger in the winter. But decades' worth of experience dealing with such disasters has helped our team hone its ability to protect your business from their wraths. Whether you need to board up your doors and windows ahead of a storm or need to weatherproof your facilities in the case of an emergency, we can handle the task. Let us put our expertise to work for you.
What Separates ARCO Restoration From Our Competitors
To complement our extensive experience with weather systems, we provide a host of benefits unmatched by our competitors. Natural disasters can strike at any time, so we are prepared to respond in kind. We are open and available throughout the day and night, every day of the year. Our fast response times and complete protection from aggressive weather can help you feel safe and secure even when the worst storms pass through the Tar Heel State.
ARCO Restoration Can Board up Your Business to Avoid Damage
While hurricanes heading right for the North Carolina coast are never a good thing, at least weather forecasts can allow us to brace for their impact. With several days to prepare, we can board up your commercial property to protect against shattered windows and doors, which could lead to water damage or put your personal belongings at risk. Additionally, the experts at ARCO Restoration can use the knowledge and skills gained during more than 20 years in the industry to cover your roof to safeguard against damage from wind, rain, or other elements.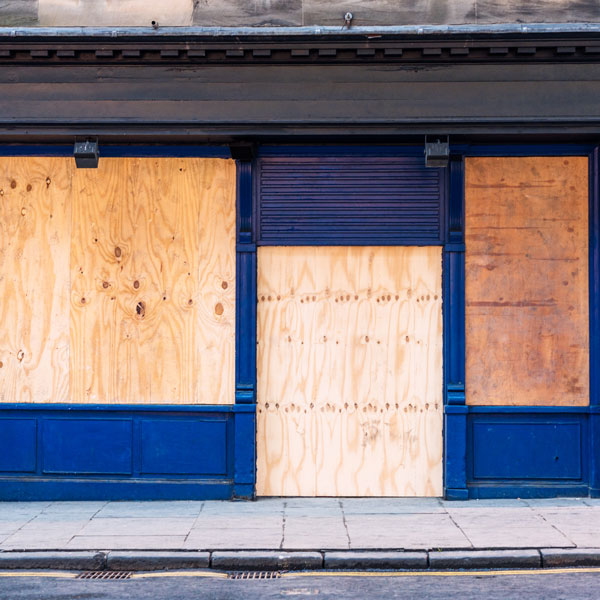 Our Team Offers Several Weatherproofing Methods in Raleigh
Mother Nature's elements can wreak havoc on your commercial property. Weather systems can destroy buildings and force the temporary cessation of operations. Hurricanes, thunderstorms, and tornadoes can all cause damage to the roofing, your facility's exterior, or other parts of your business. Our weatherproofing services can help protect you during restoration efforts. We can board up areas of your property that are being repaired to prevent mishaps associated with anyone venturing into such unsafe settings. Our services can also safeguard you from theft. Sadly, some individuals view these times as opportunities to take advantage of your misfortune. For that reason, we provide temporary fencing to keep trespassers away.
Other weatherproofing services we offer include winterization and structural drying. When your business suffers damage from flooding, rain, or other water disasters, we can quickly remedy the situation to prevent further damage. We can also winterize your facility for protection during ice and snowstorms throughout the winter.
Call ARCO Restoration for Protection From Weather Systems
ARCO Restoration is a leader in restoration and reconstructive services for home and business owners in Wake, Orange, and Johnston Counties, but we can also help protect your home from ever needing restoration efforts. Our boarding and weatherproofing strategies can help prevent or minimize damage to your commercial facility that would otherwise result from severe weather systems. We are open around the clock every day of the year so that we can provide emergency services when a weather system begins tracking toward the Piedmont region. Let us help protect your investments from storm damage and ne'er-do-wells. We can even help with any necessary repairs after a storm passes. Contact us today to learn more.
Your Solution for the Unexpected