Skip to Content
Odor Removal Services in Raleigh, NC
Expert Soot Cleaning Services
Experience fresh, odor-free living spaces with ARCO Restoration's exceptional odor removal services in Raleigh, Wake, Johnston, and Wilson Counties, NC. Unpleasant odors can be a persistent problem, affecting your comfort and quality of life. Whether it's caused by smoke, mold, pet accidents, or other sources, our skilled team is equipped to identify and eliminate odors at their source. Contact ARCO Restoration and let us restore the fresh, clean air you deserve in your home or business.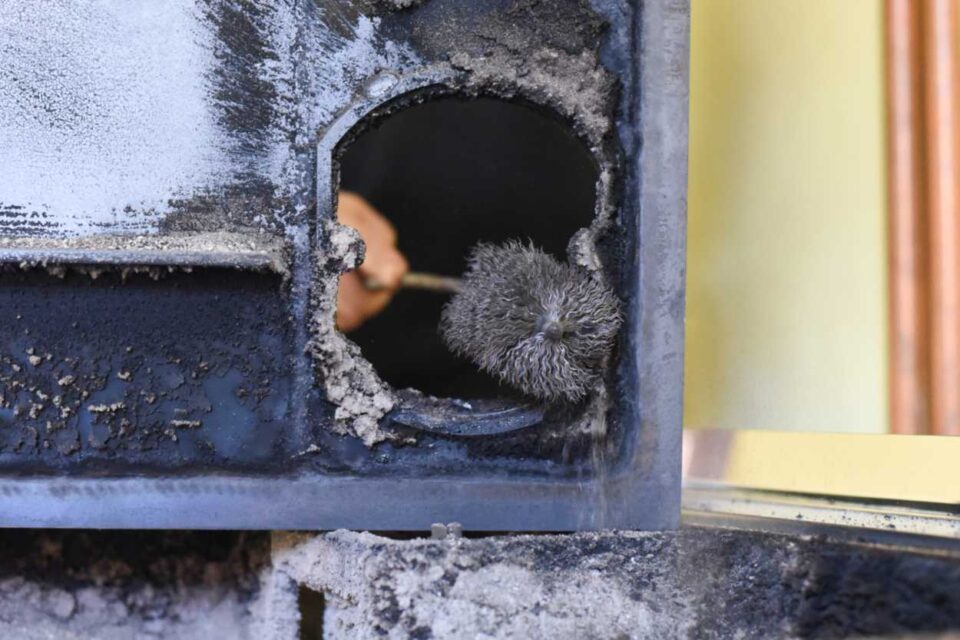 What Causes Bad Odors In Your Home?
Bad odors in your home can be caused by a variety of factors. Some common sources include mold and mildew growth due to moisture issues, smoke residue from cooking or smoking, pet odors from urine or dander, lingering food smells, and improper ventilation leading to stale air. Additionally, sewage backups, chemical spills, and decomposition can also contribute to unpleasant odors.
Symptoms of Odor Damage
Identifying the symptoms of odor damage is crucial to address the root cause and restore a fresh, pleasant environment. Here are some common symptoms of odor damage:
Lingering Smoke Odor – Smoke odor damage can persist long after a fire incident, permeating walls, furniture, and fabrics. Professional smoke odor removal services are necessary to eliminate smoke odors effectively.
Musty or Damp Smells – A musty or damp odor may indicate water intrusion or excessive moisture, leading to mold growth and contributing to unpleasant smells.
Pet-Related Odors – Lingering pet smells, such as urine or pet dander, can accumulate over time and require specialized cleaning and deodorizing to eliminate.
Chemical Odors – Strong chemical smells may indicate chemical spills or improper storage of hazardous materials, necessitating prompt attention and professional cleanup.
Sewer or Sewage Odors – Sewer or sewage smells inside a property could signal a backed-up sewer system or plumbing issue, necessitating immediate investigation and remediation.
Decomposition Odors – The presence of foul, rotting odors may indicate the need for trauma or crime scene cleanup to address biological hazards properly.
Stale or Stagnant Air – Stale or stagnant odors may result from poor ventilation, which can lead to the accumulation of odors and pollutants indoors.
What residential restoration services do you provide?
Our range of services includes water damage repair and structural drying, fire damage repair, mold remediation, and decontamination.
What is the typical duration of the restoration process?
The restoration timeline varies based on the nature of the damage and any additional work required for the project. Rest assured that our team strives to complete each job efficiently without compromising on the quality of our work.
Do you cooperate with insurance companies?
Certainly! We have extensive experience collaborating with insurance companies to streamline the claim process for our clients.
Other Services Offered by Arc Restoration
At ARCO Restoration, we go above and beyond to offer a diverse range of top-tier services, ensuring that your property is protected and restored to its best condition in times of crisis. As a trusted restoration partner, we understand the importance of addressing various challenges that may arise. Here are the exceptional services we provide:
Water Damage Restoration – Our skilled team responds swiftly to water-related emergencies, utilizing advanced techniques and equipment to mitigate damage, restore affected areas, and prevent further issues.
Emergency Board-Up and Weatherproofing – In the aftermath of disasters or accidents, we provide emergency board-up and weatherproofing services, securing your property and protecting it from additional damage.
Trauma and Crime Scene Cleanup – Our specialized team handles trauma and crime scene cleanup with sensitivity and precision, ensuring a safe and sanitized environment while respecting your privacy and emotional well-being.
Storm Damage Repair and Restoration – When storms wreak havoc on your property, our rapid response team diligently repairs and restores the damage, bringing your space back to its original state and helping you recover from the aftermath of the storm.
Contact Arco Restoration
Reclaim the comfort and freshness of your living spaces with ARCO Restoration's unmatched fire smoke odor removal services in Raleigh, Wake, Johnston, and Wilson Counties, NC. Our dedicated team is committed to providing effective and lasting solutions to eliminate odors at their source, ensuring a pleasant and inviting environment for your home or business. Contact ARCO Restoration and let us be your reliable partner in restoring a breath of fresh air to your property.
Your Solution for the Unexpected