Skip to Content
Emergency Board-Up Services & Weatherproofing In Raleigh, NC
Residential and Commercial Services Available
Emergency board-up and waterproofing services are a first line of defense, protecting homes and businesses after unexpected events like fire or extreme weather. This crucial and immediate protection can minimize damage and enhance the security of a property. The ARCO Restoration professionals can quickly assess your situation, board-up windows, doors, and other vulnerable areas, and utilize expert weatherproofing techniques. The team at ARCO Restoration is available 24/7 to help you with your board-up and weatherproofing needs. Contact us today for more information.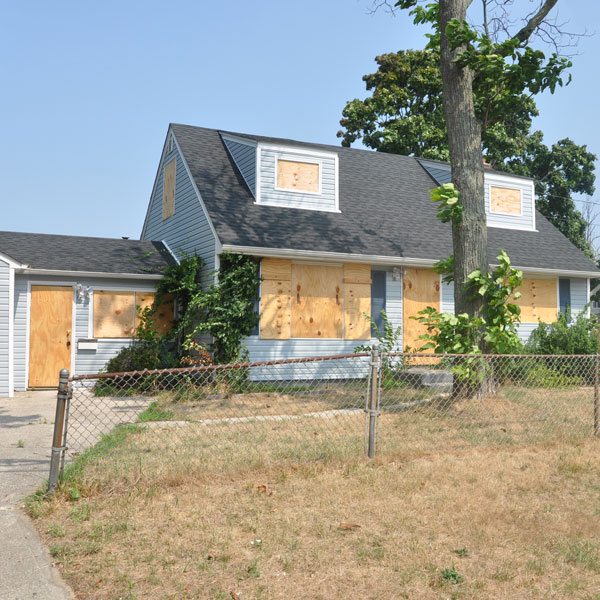 Four Reasons to Use Board-Up Services
If your home or business has been affected by severe weather, water damage, or fire, boarding-up services can be extremely important during restoration. These services help insulate and protect your property before, during, and after repairs, preventing further issues and damage during the cleanup. Here are four reasons to use board-up services:
Shield your property from flying debris and damage caused by future hurricanes, tornados, thunderstorms, and floods.
Safeguard your home or office from vandals or storms until it is sold, occupied, or repaired.
Demonstrate an additional layer of protection to your insurance company, potentially preventing dropped coverage or refusal to cover any damage.
Deter theft, squatters, criminals, potential vandalism, and trespassing.
Weatherproofing Roofs, Walls, and Windows
Weatherproofing homes, specifically roofs, walls, and windows, ensures that properties remain protected from water, wind, and energy loss. ARCO Restoration provides comprehensive solutions that increase the strength and longevity of roofs, walls, and windows. For example, water leaks and mold growth can be prevented by sealing gaps, applying protective coatings, and installing proper insulation. This results in reduced maintenance costs and improved energy efficiency.
Severe Weather Safety Tips
Stay Informed – Stay updated on hazardous weather conditions and keep batteries in your radio in case of a power outage.
Create an Emergency Plan – Discuss a meeting place with your family in case of a disaster. Keep emergency contact information easily accessible and ensure your business has evacuation routes and safety protocols.
Board-Up Windows – Use emergency board-up services to protect your property from storm damage. Board up windows from the outside to shield against flying debris during hurricanes or tornadoes.
Secure Outdoor Objects – Strong winds can turn loose items into projectiles. Secure or bring inside any objects in your yard, such as patio furniture, tools, or decorations.
Build an Emergency Kit – Prepare a kit with essential supplies like non-perishable food, water, flashlights, batteries, a first aid kit, and necessary medications. Keep important documents in a waterproof and portable container.
By following these severe weather safety tips, you can ensure the safety of yourself, your loved ones, and your property during severe weather events. Stay informed, plan ahead, take necessary precautions to mitigate risks, and be prepared for any type of emergency.
Available Services from ARCO Restoration
ARCO Restoration offers a full suite of services, in addition to the 24-hour board-up service, to residential and commercial properties throughout Raleigh, NC, and the surrounding areas. Their offerings include:
Contact ARCO Restoration Today for Information
You never know when you will need a service from ARCO Restoration. Unexpected events can occur at any time, but rest assured that the professional team of experts at ARCO Restoration is just a call or click away. Our team has years of experience assessing damage situations and providing the necessary property board-up and weatherproofing services. For more specific information, contact us today to learn more about what we have to offer
Your Solution for the Unexpected