Skip to Content
Emergency Board up & Weatherproofing
Board up & Weatherproofing Services in Raleigh, NC
Protect Your Home & Business With Board up & Weatherproofing
Our emergency board up and weatherproofing service includes protecting properties from dangerous weather systems such as hurricanes and other high wind tropical storms. Our experienced team will secure residences and businesses from further damage after a disaster has occurred with emergency board up and weatherproofing services in Raleigh, NC. The entire team at ARCO Restoration excels in making sure your home and business are secure in Wake, Orange, and Johnston Counties, NC. Don't wait to call your friends at ARCO Restoration until it's too late for your home and business.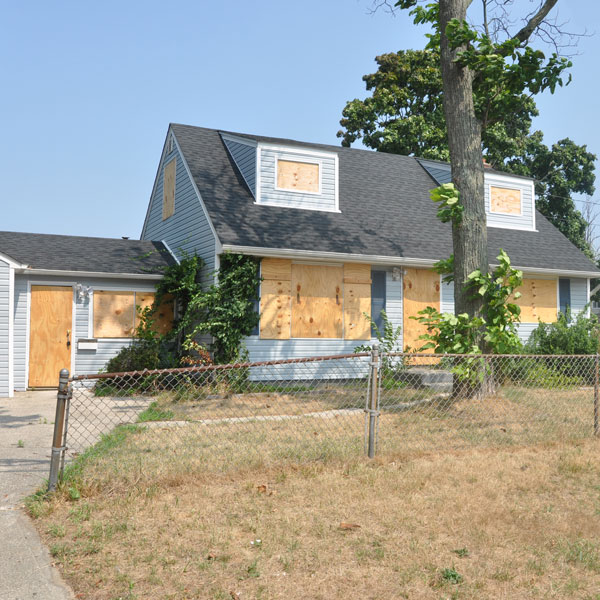 Experience the Benefits of Hiring ARCO Restoration
We may have opened ARCO Restoration in 1995, but our team members have been in the industry for much longer. They bring experience and skilled hands to every emergency board up and weatherproofing service requested by the residents and businesses in Raleigh, NC. With that kind of experience under their belts, you can count on them to know precisely how to protect your home, belongings, and business efficiently. Pair that with the highest quality materials the industry has to offer, and you'll have yourself a safe and secure feeling when hiring ARCO Restoration, even in an emergency. The benefits of hiring ARCO Restoration for board up and weatherproofing include:
We have fast response times for when you need us most
We are open all hours of the day for your convenience
We are open every day of the year
Our team will ensure that your home is protected from aggressive weather
We have over 20 years of experience protecting residential and commercial properties
Emergency Board up & Weatherproofing for Raleigh, NC
Whether you have prepared a few days in advance or you need emergency board up and weatherproofing options, count on the knowledge and skills of the ARCO Restoration team to protect you from the upcoming storm. We also protect you by boarding up open spaces after a fire has ravaged your property. Leaving these spaces accessible can allow people to come and go as they please, creating a safety hazard. If they hurt themselves on your property, that can ultimately leave you or your business open to a negligence lawsuit.
While you will be thoroughly protected from the elements outside with our board up and weatherproofing services, your home and business will also be protected from those who try to take advantage. It's unfortunate, but there are those who will try to break in during a storm, or after a fire, to take what does not belong to them.
Here are some of the other board up and weatherproofing services we can provide for your home or business:
Board up service
Roof cover up
Temporary fencing
Temporary power
Winterization
Structural drying
Rely on ARCO for Emergency Board up & Weatherproofing
ARCO Restoration has been helping businesses and homes in Raleigh, and more specifically, Wake, Orange, and Johnston Counties, NC, since 1995. Ever since then, we have built a reputation for being their go-to resource for restoration and reconstruction services. Since we are open 24/7, 365 we also offer emergency services such as board up and weatherproofing when preparing for a hurricane or tropical storm. We protect your space from water damage and anything or anyone else that may try to get in and potentially cause destruction to your home or office. You can feel safe calling us and trust our years of experience and quality materials during the next massive storm. We can also help with any damages that may occur post-storm. To learn more about our emergency services, contact our Raleigh location at 1-844-LET-ARCO.
Your Solution for the Unexpected