Skip to Content
Basement Flood Cleanup Services in Raleigh, NC
Expert Basement Flooding Solutions
Discover reliable and professional flooded basement cleanup services in Raleigh, Wake, Johnston, and Wilson Counties, NC, provided by ARCO Restoration. With over two decades of experience, ARCO takes pride in offering excellence in service and high-quality craftsmanship. Don't let a basement flood dampen your spirits – contact ARCO Restoration today for swift and caring assistance with basement flood cleanup.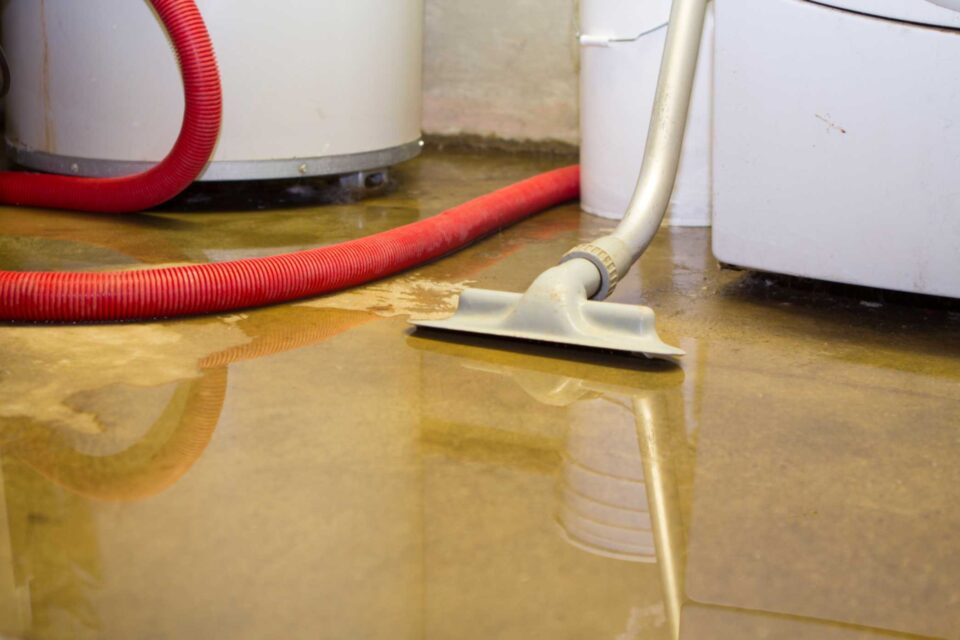 What Is Basement Flood Cleanup?
Basement flood cleanup is the process of restoring a basement that has been inundated with water, typically due to heavy rains, burst pipes, or other water-related incidents. The cleanup process involves a series of steps to mitigate the basement water damage and restore the space to its pre-flood condition. These steps may include water extraction using specialized equipment, thorough drying and dehumidification to prevent mold growth, salvaging and cleaning affected belongings, and sanitizing the area to ensure a safe living environment.
Important Safety Information
If your basement is flooded, it's crucial to prioritize your safety. Our experienced team recommends adhering to the following essential precautions:
Avoid entering the basement if water is present to prevent potential hazards and risks.
Refrain from using candles, matches, or open flames as lighting sources if the power is out, as it can lead to fire hazards.
Before turning on any electrical appliances or lights, ensure that the basement is completely dried out and that a qualified electrician has inspected all electrical outlets and switches to avoid electrical hazards.
Causes of Basement Flooding
Understanding the common causes of basement flooding can help prevent potential damage and protect your home. Below is a list of typical reasons why basements may flood:
Heavy Rainfall – Excessive rainfall can overwhelm drainage systems and cause water to seep into basements, especially in areas with poor drainage or grading issues.
Poorly Functioning Gutters and Downspouts – Clogged or improperly installed gutters and downspouts can lead to water pooling around the foundation, increasing the risk of basement flooding.
Sump Pump Failure – When a sump pump malfunctions or lacks a backup system, it can be unable to remove water from the basement effectively during heavy rains.
Burst or Leaking Pipes – Broken or leaking pipes within the basement can release large volumes of water, causing flooding and potential water damage to the property.
Sewer Backups – A sewer system backup can cause wastewater to flow back into the basement, bringing contaminants and causing significant damage.
Melting Snow and Ice – During winter thaws, accumulated snow and ice can melt, leading to water infiltration if not adequately directed away from the foundation.
Basement Flood Restoration Process
The basement water removal process is a comprehensive and vital procedure to recover a flooded basement and restore it to a safe and functional condition. It typically involves several key steps, starting with the immediate removal of standing water using specialized equipment like pumps and vacuums. Once the water is extracted, the area is thoroughly dried and dehumidified to prevent mold growth and further damage. Any damaged materials, such as carpets or drywall, are removed and replaced, and the space is sanitized to ensure a clean and safe environment.
Other Services Offered by Arc Restoration
At ARCO Restoration, we take pride in providing a comprehensive range of services to safeguard your property and restore it to its former glory. Our expertise extends far beyond biohazard removal, and we offer a wide array of services tailored to your needs:
Fire Damage and Smoke Deodorization – When fire strikes, our skilled professionals are here to clean and deodorize your property, removing smoke residue and restoring the affected areas to their pre-fire condition.
Emergency Board-Up and Weatherproofing – In the aftermath of disasters, we provide emergency board-up and weatherproofing services to protect your property from further damage, giving you peace of mind during difficult times.
Trauma and Crime Scene Cleanup – Our compassionate and discreet team handles trauma and crime scene cleanup with sensitivity and precision, ensuring a safe and sanitized environment while respecting your privacy.
Storm Damage Repair and Restoration – When storms wreak havoc on your property, we respond quickly to repair and restore the damage, bringing your space back to its original state and helping you recover from the aftermath of the storm.
Contact Arco Restoration
Don't let a basement flood disrupt your life and property any longer. ARCO Restoration is your reliable partner for expert basement restoration services in Raleigh, Wake, Johnston, and Wilson Counties, NC. Our highly trained professionals are equipped to handle the restoration process with precision, care, and efficiency. Contact us today and let ARCO Restoration be there for you every step of the way.
Your Solution for the Unexpected