Skip to Content
Fire Damage & Smoke Deodorization
Fire Damage Restoration Cleanup in Raleigh
Take Back Your Space With Fire Damage Restoration Services
After you suffer a catastrophic fire, getting your life and space back to normal can be a difficult task to handle on your own. Allow ARCO Restoration to help you put the pieces back together and even help by making improvements with our fire damage restoration services. As a fire damage remediation contractor in Raleigh, NC, we understand this difficulty. It can be an overwhelming task to get your life back together after a fire has destroyed your home or business. We have been helping those in Wake, Orange, and Johnston County for the past two decades. Check out their reviews of our fire damage restoration jobs and more.
Our team of professionals works carefully and efficiently to restore your home or business. We help give back the life that you had before the fire and smoke damage. We offer complete fire damage restoration services, including cleanup, smoke removal, and fire home repairs. If you've suffered at the expense of fire and smoke and want to return to the way things were as soon as possible, contact our fire damage cleanup experts in Raleigh, NC.
What Is Fire Damage Restoration?
When fire and smoke cause significant destruction to your home or business, it's vital to contact a fire damage restoration team like ARCO. We assist you from start to finish and ensure that we can return your house or building to its prior condition. There are many building codes that will need to be met after going through this tragedy. We have over 40 years of experience in the industry. Due to this, we can adequately meet and even exceed your needs while simultaneously relieving your stress.
ARCO Restoration begins the fire damage restoration process with an assessment of the extent of damage that has been done to your home or office. Once we've determined how far the fire, smoke, and soot have traveled and identified the affected areas, we will produce a personalized plan of action. Included in your project is a free estimate of costs and the time it will take to return your home or business back to normal. We can also take into account any upgrades or remodeling options you have in mind to help make the space that much better for your family and co-workers.
Before remediation starts, we tarp and seal off any unaffected areas to contain the damages. We then clean up smoke, soot, and dust. Since fire damage restoration often goes hand in hand with water damage cleanup, we will also remove any water from the fire extinguishing process. And of course, one of the worst aspects of fire damage is the smell of smoke. We are skilled in smoke odor removal and will ensure there is no lingering smell once restoration is completed.
Finally, we repair and renovate any damaged counters, cabinets, flooring, and walls from the fire. If smoke and fire have wreaked havoc on your home or business, call our team immediately for fast and effective smoke and fire damage restoration and cleanup services!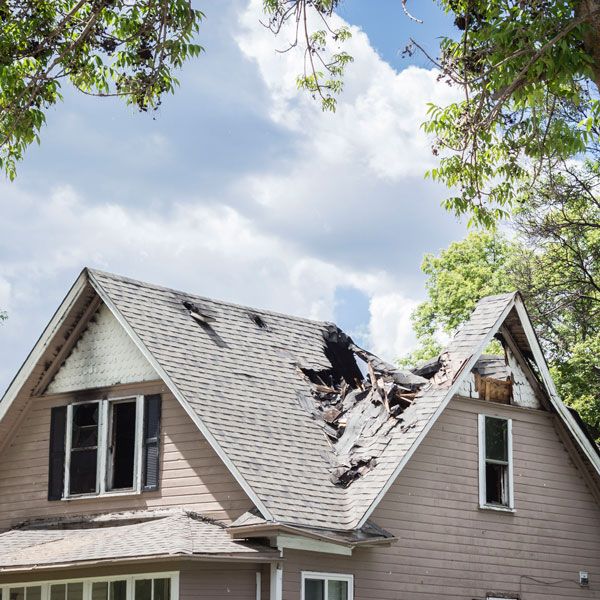 Common Causes of Fire Damage
If you're looking for experts in fire damage restoration and cleanup whether from a kitchen, electrical, or another cause, ARCO Restoration is the company to call in Raleigh, NC. We have many years of experience with fire damages, big and small. We are one of the leaders in the industry who are competent in preventing the lingering smell of smoke after fires.
Some of the most common causes of home fires include:
Lit candles that have been left unattended
Cooking accidents
Portable heaters left next to flammable fabrics
Improperly extinguished cigarettes and cigars
Faulty electrical equipment
Barbecues placed near flammable objects
Knocked over lamps
Reach Out to ARCO Restoration for Fire Damage Cleanup
From lightning fire and grease fire cleanups to business and home fire repairs, our advanced response service is the top choice for residents of Wake, Orange, and Johnston County, and the surrounding areas. We also are proficient at helping you with any insurance claims. We can reach out and work with your insurance provider to make sure you are getting a fair deal for the fire damage restoration needs. For more information, please contact us.
Your Solution for the Unexpected