Skip to Content
Water Damage Cleanup in Raleigh, NC
When water damage occurs, you need to act fast before the damage becomes progressively worse. Whether your washing machine has broken and leaked everywhere or nasty, stormy weather has flooded your home, a lack of action can result in long-term consequences, such as the growth of mildew and mold.
Don't risk this health hazard within your home or business, get in touch with the professionals at ARCO Restoration for water damage cleanup and restoration process. Contact our location in Raleigh, NC for 24/7 emergency service or to schedule an appointment.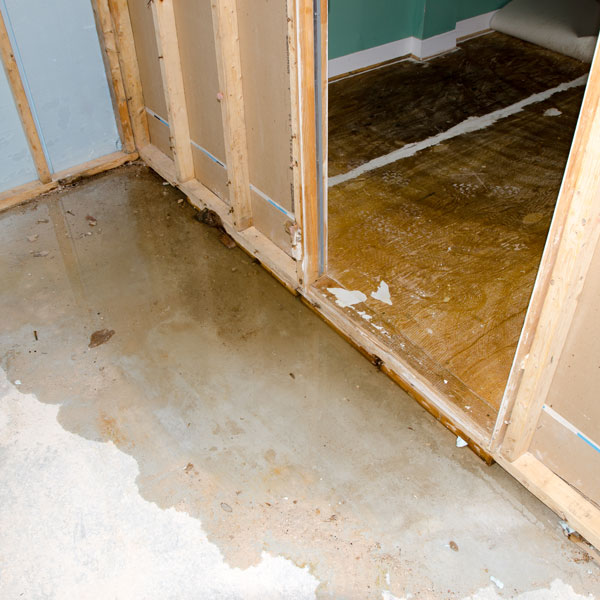 Effects of Water Damage
If your home or business has experienced a massive leak or flooding, you already know that furniture and fixtures and anything else can be ruined or damaged as a result. However, even smaller leaks or spills can result in long-term consequences for your home or business.
If carpet, tile, or wood flooring remains wet or damp, it can cause warping of the floorboards that can not only cause aesthetic complaints but more serious structural damage. The same can be said of a leaky roof or pipes. Leaks and flooding can pose a risk to your wiring and gas lines, and even a few inches of water in the basement could be enough to damage your appliances beyond repair.
But the most common consequence that can occur due to water damage is mold growth. Once mold begins to grow, it spreads rapidly, causing structural damage and posing health hazards, such as respiratory effects (asthma and allergies), headaches, skin irritations, and other physical symptoms. Get in touch with us for water damage restoration services in Raleigh, NC.
What Causes Water Damage?
There are a number of ways in which your home or business can end up with water damage and require water damage cleanup and restoration services. Frozen or corroded pipes, leaky roofs, broken appliances, and bathroom fixtures, storms, poor drainage, and even malfunctioning AC units and water heaters, are all common causes of water damage. ARCO Restoration can restore your home or business from all types of damage from flooding, leaks, and backups. We offer you a 24/7 emergency water cleanup service in Raleigh, NC.
Water damage can be placed into one of three categories, which are:
Category 1
Water that originated from a clean and sanitary source. Clear water damage usually comes from sinks, fountains, and toilet tanks.
Category 2
This type of water can cause sickness or discomfort if ingested. Usually laundry overflow and toilet overflow without fecal matter.
Category 3
The most contaminated type of water includes sewer backup, river flooding, and toilet overflow with fecal matter. For sewage water damage cleanup, contact us as soon as possible.
What Is Water Damage Restoration?
When water damage occurs, the faster you call in the professionals the better. You can salvage your belongings, prevent further damages and return your home or business to its prior condition.
Why call ARCO Restoration? We respond immediately with 24/7 emergency water and storm cleanup. Our technicians utilize advanced equipment and techniques to remove the water quickly and facilitate the drying process. We ensure mold won't end up taking over your home and restore the structural integrity of the affected area.
At ARCO Restoration, our team of knowledgeable and experienced technicians can assess the damage and offer the most effective solutions. We have years of experience helping property owners treat areas affected by water damage.
To learn more about our emergency services, contact our Raleigh office at 1-844-LET-ARCO.
Your Solution for the Unexpected