Skip to Content
Commercial Water Restoration
Commercial Water Damage Restoration Services in Raleigh, NC
ARCO Restoration Offers Commercial Water Damage Repairs
ARCO Restoration recognizes the devastating effects water damage can have on your commercial property in Raleigh, NC or elsewhere in the Triangle. Commercial water damage rears its ugly head in a variety of ways, from burst pipes to natural disasters and everything in between. Such damage can have far-reaching consequences throughout your facility. Our locally-owned and -operated company has devoted the last 25 years to restoring homes and businesses for our customers in Wake, Johnston, and Orange Counties following disasters of all varieties. Boasting years of restoration and reconstruction experience, our estimators, project managers, and field technicians can quickly and efficiently return your commercial property to its original state following water damage. We are available 24/7, so call us whenever a problem arises.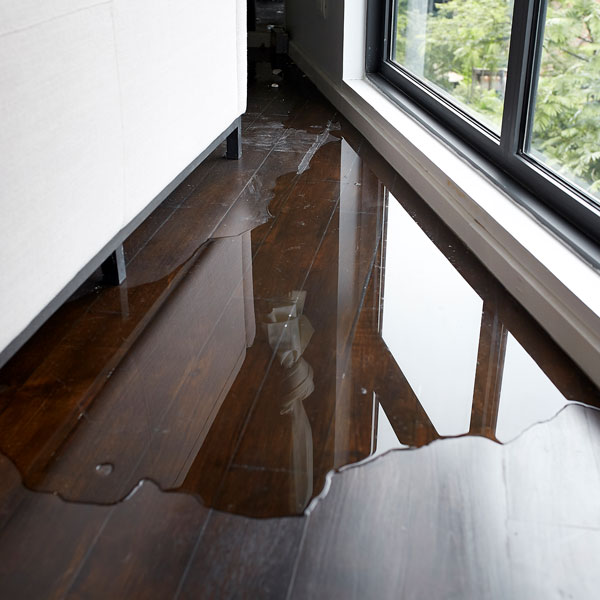 Common Causes of Commercial Water Damage
Commercial water damage issues can arise for a variety of reasons, some more obvious than others. Of course, flooding or natural disasters can cause commercial water damage at your Raleigh area business, but other causes for concern may be less apparent. Broken or burst pipes in your building can quickly damage your facility, leaving stains on your floors and walls, loosening tiles, encouraging mold growth, and producing a musty smell. You may also experience commercial water damage due to leaks in your roof, inadequate drainage systems that harm your building's foundation, HVAC problems, sewer clogs, and sprinkler system leaks. The devastation caused by any of these issues can vary greatly, but the team at ARCO Restoration is equipped to handle restoration projects of all scopes and sizes. So, call us at the first sign of trouble.
Seek Professional Water Damage Restoration Immediately
It is critical to seek professional commercial water damage restoration services from ARCO Restoration as soon as you notice any issues at your Raleigh-area business. Not only can we help arrest the problem so that it does not spread to other areas of your building, but we will also help protect your health as well as that of your employees and customers. Excess moisture is a prime breeding ground for mold, bacteria, insects, and pests. Prolonged exposure to such elements can cause sickness. Furthermore, if the problem is not addressed, water can seep into your walls, carpeting, and upholstery, ultimately making cleanup efforts more expensive and time-consuming. We have a team available at all hours of the day and night to help. During an initial phone call, we will walk you through the efforts you can take to prevent further damage until our crew can arrive.
Commercial Water Damage Restoration Services in Raleigh
Our commercial water damage restoration services are designed to address the entirety of your business, including the property itself as well as all belongings and operational aspects. We understand that an inability to use your office is detrimental to your bottom line, so our professionals will work quickly to restore normalcy by:
Inspecting the Water Damage
The team of inspectors at ARCO Restoration will assess your building to determine whether immediate actions need to be taken to stop water leaks and prevent further water damage. Our inspection also includes a thorough safety evaluation and the development of an action plan for the water's removal, repairs, and restoration.
Removing the Water
Before any restorative efforts can commence, we must remove any standing water from your business in Raleigh, NC. This step will expedite the drying process and minimize the risk of further damage or long-term health issues. Our professionals use commercial-grade equipment such as submersible pumps and wet-dry vacuums to remove the water. Once the water is gone, we will also inspect your carpet and furniture. If they are harboring moisture, we will remove them before the next phase of restoration.
Drying and Dehumidifying
Our commercial equipment also includes high-powered blowers and fans that we use to quickly dry your affected areas and expedite the evaporation of any residual water. This process is optimized using measurements of your floor space and air volume. We also use evaporators to dry your walls, floors, and furniture so that they do not begin to warp or allow for the growth of mold or bacteria.
Cleaning and Sanitizing
The penultimate step of ARCO Restoration's commercial process involves cleaning and sanitizing your property. To prepare for repairs and restoration, we will sterilize your floors, furniture, and belongings using a vast array of heavy-duty cleaning products to guarantee your long-term health.
Repairing and Restoring
Once your commercial property in Raleigh is clean and dry, our highly-trained technicians and contractors will replace your drywall, install new flooring, repair any broken pipes or damaged fixtures, and return your furniture so that your business feels like new again. You will not have to worry about any lingering after-effects. We take precautions throughout the process to ensure efficiency and completeness.
Call Us for Commercial Water Damage Restoration Right Away
The longer you wait to address commercial water damage, the more challenging restoration efforts will become. ARCO Restoration is standing by to assist with all of your commercial water damage restoration needs in Raleigh, NC. Our friendly representatives will help calm your nerves in times of distress, instruct you on how to prevent further damage, and collect your information so that our expert crew members can quickly arrive at your facility. We will gladly complete a thorough inspection and alert you to any areas for concern before beginning your project. Do not try to tackle such an endeavor alone. Rely on the professional staff and commercial equipment that we can provide. Contact us today to begin the process.
Your Solution for the Unexpected