Skip to Content
Trauma & Crime Scene Cleanup
Crime Scene Cleanup Services in Raleigh, NC
You Can Trust Us for Tactful Trauma Scene Cleanup
Unfortunately, when police, forensic teams, firefighters, and EMTs finish with a crime scene, they leave. Cleaning the scene is not part of their job description. When they leave behind a mess, many homeowners and commercial property owners are mystified – and often anguished – over what they must do next. ARCO Restoration handles crime scene cleanup in Raleigh, NC, providing a valuable service to people suffering from the aftermath of a crime. We're compassionate yet efficient and thorough yet personable – most importantly, we care. We handle the critical cleanup tasks first responders don't have time to handle, so you don't have to.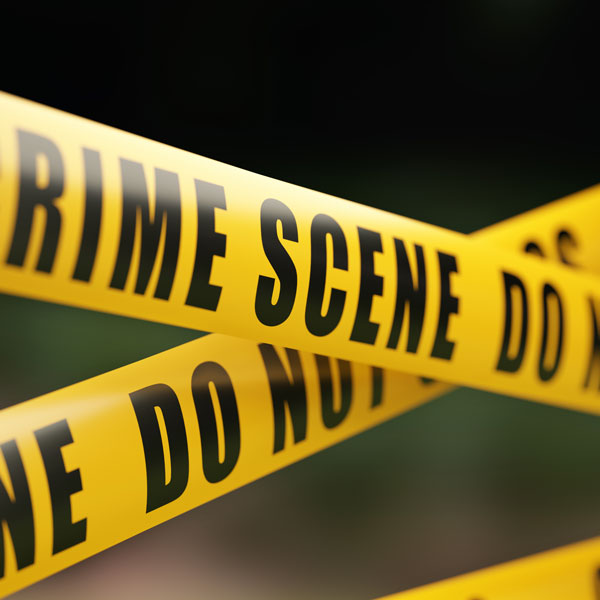 Why Professional Crime Scene Cleanup Is Important
We're not afraid of complicated or messy crime scenes. Our experience has taught us how to quickly finish our work so that we can get out of your property as soon as possible. Our efficiency is a crucial trait to those reeling from accidental or violent death. In the past, we've handled clean-ups following crimes, suicides, homicides, and unattended deaths, as well as airborne pathogens, tissue, and bodily fluid, and blood cleanup. Our services are essential because they remove infectious diseases and viruses from the premises while delivering microbial site disinfecting.
Trust the Experts at ARCO Restoration
We believe there are three primary reasons to trust our team with post-crime scene cleanup tasks:
Testing
Many crime scenes leave behind blood and bodily fluids. Cleaning them is only half the equation. We also offer testing services on par with what hospitals provide. We test the scene before we begin cleaning and again when we leave. Doing so ensures no bloodborne pathogens are left to linger.
Industrial Washing
Our company utilizes a multi-stage, industrial-strength biological washing system to disinfect crime scenes. Biohazards are nothing to ignore. We pledge to thoroughly clean and sanitize your home or business to prevent transmittable diseases.
Compassion
We don't robotically clean your home or business and remove all traces of the crime scene. And our team doesn't merely disinfect impacted surfaces. We also build connections based on decency, kindness, and respect, fully aware of the pain that sometimes accompanies our presence.
What to Do if You Require Professional Scene Cleanup
As stated above, ARCO Restoration specializes in quickly and humanely cleaning crime scenes to remove all traces of bloodborne pathogens. We want you to be safe, and we want to remove visual evidence of the crime or death. Blood can carry numerous pathogens, and there's no way to tell whether there is infected blood or bodily fluids on the premises without proper testing. If you are facing this situation, we strongly encourage you to act quickly to avoid exposure to Hepatitis, HIV or AIDs, hemorrhagic fever, or other illnesses. Some simple steps include:
1. Call the Authorities
If you haven't already, please call the authorities – including EMTs and the police. Once they finish cataloging and investigating the scene, you can begin the cleanup process unless otherwise notified.
2. Do Not Touch Anything
If you're dealing with blood or bodily fluids, it isn't wise to attempt cleaning your own. We use protective equipment as we work, and most homes and businesses don't have these tools.
3. Isolate the Area
Set up a cordon around the impacted area. You need to make sure nobody tracks any substances from the impacted room to others in the building. It's also crucial to keep others from accessing the area.
4. Call ARCO Restoration for Cleanup
Once you've taken steps to protect your residence or commercial property, call us. We'll arrive on-site and perform testing. Then, we'll get to work cleaning and sanitizing the affected area.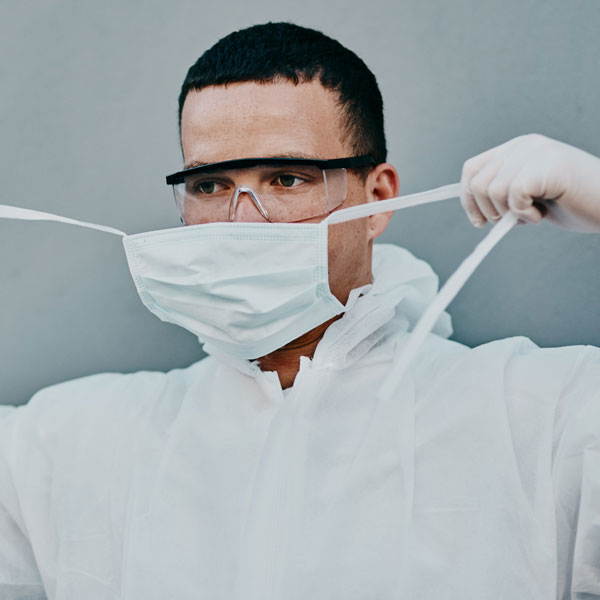 How We Clean up Blood and Bodily Fluids
One of the reasons you'll need professional intervention is the ineffectiveness of household cleaners against blood and bodily fluids. Not only are the detergents and soaps used around the home insufficient, but tools such as mops or sponges will make the problem worse. ARCO Restoration uses tried-and-true cleaning methods to systematically eliminate all traces of blood and fluid from the floors and walls. Additionally, untrained individuals will not know how microbes and pathogens can remain on surfaces even after cleaning the blood. Therefore, it's best to leave the cleanup to the professionals. We have over 40 years of experience doing so, and our team continually improves their knowledge base and techniques. In the past, we've worked with clients who attempted to clean up themselves, only to find they require professional intervention. We'd like to spare you the inconvenience and mental and physical toll by handling it ourselves.
Contact ARCO Restoration for Crime Scene Cleanup Services
As a locally-owned and -operated company, we've invested deeply in our community. Since 1995, we've provided our clients with immediate relief following traumatic events. We're capable of doing our work on commercial properties – such as banks or department stores and private residences. We believe each client is different, and our team members are skilled at modifying their interactions to make them feel comfortable and safe. In troubled times, ARCO Restoration is here for you. Contact us today to schedule a crime scene cleanup and move forward.
Your Solution for the Unexpected