Skip to Content
Residential Home Restoration in Raleigh, NC
Contact Our Experienced General Contractors Today
Are you ready to take the first step in getting the home that you've always envisioned? ARCO Restoration can help. We renovate and remodel homes throughout Raleigh, NC. Our residential home restoration services are a big help to homeowners who know what they want but lack the time or know-how to bring their vision to life. We can handle everything from minor renovations – such as painting or roofing – to large-scale remodeling projects. We're a licensed general contractor, which means we possess not only the knowledge but the tools and resources to safely and satisfactorily complete your project.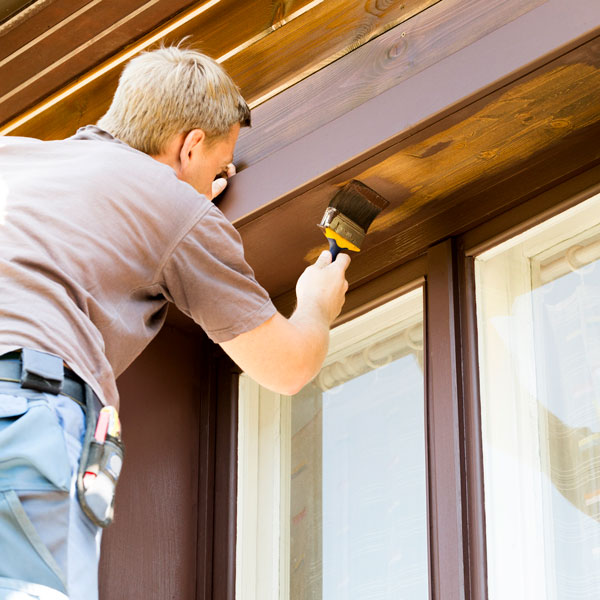 We Deliver an Array of Remodeling Services
We pride ourselves on our flexibility and ability to complete a vast array of residential home restoration services. Our team understands that our customers have varying needs, so we work hard to hone our skill set so we can deliver on our promises. We provide reconstruction, contents cleaning and storage, kitchen and bathroom remodels, room additions, wall demolition, lighting and electrical work, and exterior renovations.
The Benefits of Choosing Us for Home Renovations
While handling your remodel on your own might tempt you, we don't advise it. Most property owners don't possess the know-how, time, and tools to complete complicated remodeling projects on their own. ARCO Restoration has years of experience performing everything from kitchen remodels to re-roofing projects. We believe in continuous training and maintaining relationships with trustworthy suppliers, making working with us a no-brainer. If you're considering starting a new project, then there are several reasons to work with us:
No-Hassle Service
Remodeling projects are more complicated than you might think. It's a mistake to charge forward without foresight. The last thing you want is to complete several steps before realizing a substantial problem exists. We bypass that by carefully planning, designing, and executing each phase of the project. Our team also handles securing permits, purchasing supplies, scheduling inspections, and supervising additional work.
We're Insured
When you hire us, you gain a licensed and insured partner. We can't emphasize the importance of this quality enough. General liability insurance means you won't be liable for any accidents or damages during the project. Your peace-of-mind is important, and hiring an insured general contractor is the best way to guarantee it. Hiring a hodgepodge of individual contractors for drywall, plumbing, and electrical won't provide the blanket immunity we can.
We Can Help With Design
Not everyone is an interior designer or architect, and that's okay. That's where we come in. We have experience interpreting our clients' general thoughts and solidifying them into concrete plans. For example, you might desire an open floorplan concept for your new kitchen but lack details on how to accomplish the task. We can tell you which walls to knock down, how to realign counter space, and where to place appliances.
Affordability
As we mentioned, our company maintains solid relationships with a network of suppliers. What does this mean for you? Simply put, significant savings. We can obtain essential building materials at a discounted rate, something you won't be able to do on your own. Using several independent contractors to handle various aspects of a remodeling project won't yield the kinds of savings we can provide either. Working with ARCO Restoration means we can outfit your home with top-flight materials at a reduced rate.
Efficiency
Our expertise and experience allow us to complete projects quickly and without the kinds of mishaps that a rushed independent contractor might commit. We also enhance productivity by working with preferred suppliers. Many of them can sell us required materials, such as shingles, wood, or tiles, quicker than you can find them on your own.
Accessible Customer Service
We're your only point of contact. Whether at our office or on-site in your home, there will always be someone on hand to answer your questions and find solutions to problems. That's something non-general contractors can't deliver. Our accessibility gives you greater control over how your project proceeds and the final results. More importantly, we can communicate any roadblocks and help devise a way to meet your expectations.
Customization Options
General contractors possess enough experience to adapt to changing needs effortlessly. When you work with ARCO Restoration, you can provide feedback to our team and take on a more significant role in the designing phase. Our communication skills further help this part of the process.
Contact Us Today to Get Started With Your Project
We've worked directly with homeowners in Raleigh since 1995, making dramatic improvements to their homes. We take immense pride in our hard work and the joy it brings to our customers. In addition to our role as the area's most trusted general contractor for home renovations, we provide a vast range of services. If a flood recently damaged your home, we can combine our renovation services with mold remediation or water damage cleanup services. You don't need to hire a second contractor. Contact us today to get started.
Your Solution for the Unexpected